Any member of the College community may report or file a complaint of sexual misconduct through the Title IX Coordinator or deputies by telephone, email or in-person during regular office hours.
Title IX & Deputy Coordinators
Palmer Main Campus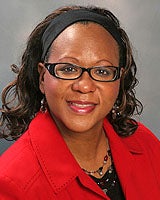 Earlye A. Julien, PHR, M.S. Ed.
Title IX Coordinator
Office of Compliance
1000 Brady Street
Davenport, IA 52803
563-884-5476
earlye.julien@palmer.edu
Palmer Main Campus and Palmer Florida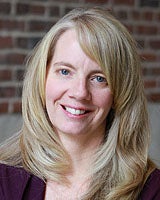 Lori Larsen
Deputy Title IX Coordinator
Office of Compliance
1000 Brady Street
Davenport, IA 52803
563-884-5246
lori.larsen@palmer.edu
Palmer West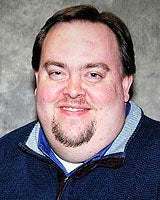 Michael Crump, M.Ed.
Deputy Title IX Coordinator
Office of Student Academic Affairs
90 E. Tasman Drive
San Jose, CA 95134
408-944- 6122
michael.crump@palmer.edu
Security
Campus Security may be contacted at any time to seek security assistance on campus or to provide law enforcement information.
After providing security assistance or law enforcement information, Security will promptly report any sexual misconduct allegations to the Title IX coordinator and/or deputy for further processing according to the policies outlined in the Policy & Procedure Handbook for Resolution of Sexual Misconduct Complaints.
For information or questions regarding Campus Security contact:
Palmer Main Campus
SECURITY: 563-884-5555
Security is provided by Per Mar and is supervised by:
Brian Sharkey
Senior Director for Campus Safety and Security
563-884-5147
brian.sharkey@palmer.edu
Palmer Florida
SECURITY: 386-763-2777
Security is provided by Security Forces, Inc., and is supervised by:
Charlie Brown
Manager of Campus Safety and Security
386-763-2608
charlie.brown@palmer.edu
Palmer West
SECURITY: 800-400-1110
After hours' desk (South entrance): 408-944-6186
Cell phone (security on-site) 408-568-5951
Security is provided by First Security Services and is supervised by:
Lonnie Contreras
Director of Campus Administration
408-944-6011
lonnie.contreras@palmer.edu
Police
Palmer Main Campus
Davenport Police Department
416 N Harrison St.
Davenport, IA 52801
563-326-7979
Palmer Florida
Port Orange Police Department
Port Orange City Police Department
1395 Dunlawton Ave,
Port Orange, FL 32127
386-506-5800
Palmer West
Santa Clara Police Department – Northside
3992 Rivermark Parkway
Santa Clara, CA 95054
408-327-9166
Confidential Reporting
The College encourages all members of the College community who have experienced sexual misconduct to report such incidents to the College. For those individuals who elect not to make a report to the College, there are several confidential support resources available. Impacted individuals seeking to talk to someone about an incident of sexual misconduct in a confidential manner without making a report to the College or triggering an investigation or action by the College may utilize confidential medical, mental health, and other such confidential resources. These resources can provide crisis intervention services, counseling, medical attention and assistance in interfacing with the criminal justice system. All individuals impacted by sexual misconduct are encouraged to utilize the resources that are the best suited to their needs. Please go to Confidential Resources for more information.
Anonymous Reporting
If you have experienced sexual misconduct and choose to make an anonymous report to the College without identifying yourself or providing sufficient information to determine your identity, you may do so through the below Lighthouse hotline.  However, anonymous reporting does not constitute a formal complaint. If you want to file a formal complaint, please contact the Title IX Coordinator/Deputy.
If a member of the College community would like to report an incident anonymously, one can do so through Lighthouse, the College's anonymous reporting hotline at https://www.lighthouse-services.com/palmer; via email at: reports@lighthouse-services.com; or Phone at: English-speaking: 844-990-0002 or Spanish-speaking: 800-216-1288.