Celebrating our Palmer Proud alumni
Palmer Proud is published by Palmer College of Chiropractic's Advancement & Alumni Office. The magazine is a collaboration with the Marketing & Communication Office and The Numad Group, and is inspired by the daring work of alumni, students, faculty, staff, and the broader profession.
Palmer Proud publications are mailed to Palmer alumni. Each edition is offered online for our viewers to read. On a desktop, navigate the issues by using your mouse or directional buttons on your keyboard. On mobile, use the directional buttons on the screen to move through articles. An alternative version of select Palmer Proud articles may be found on the Palmer College Blog. Additional printed copies of Palmer Proud may be available upon request.
Share your news with us! Send news by email to alumni@palmer.edu or by mail to:
Advancement Office
1000 Brady St.
Davenport, Iowa 52803
View issues of Palmer Proud magazine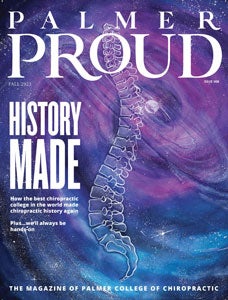 Volume 8
Fall 2023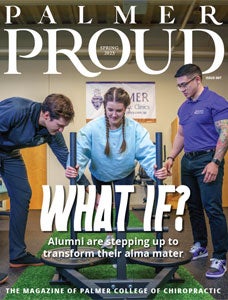 Volume 7
Spring 2023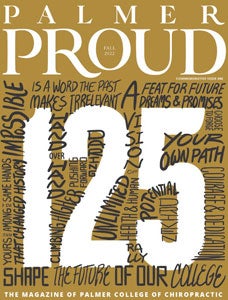 Volume 6
Fall 2022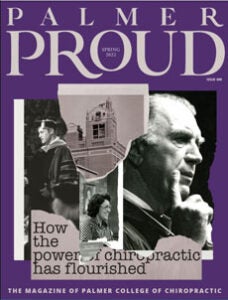 Volume 5
Spring 2022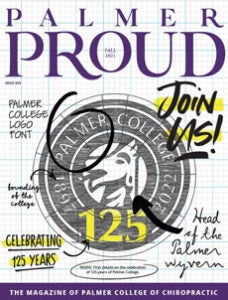 Volume 4
Fall 2021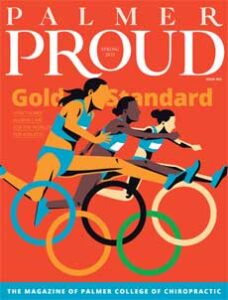 Volume 3
Spring 2021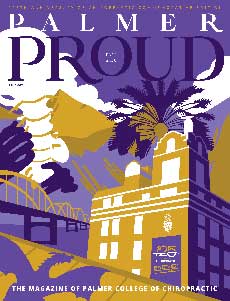 Volume 2
Fall 2020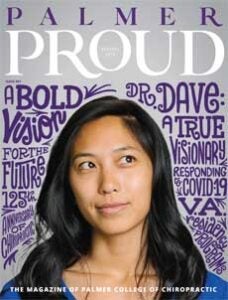 Volume 1
Spring 2020