Specialists at Palmer Chiropractic Clinics
Many of our clinicians complete post-doctoral training to specialize in areas including pediatrics, injury rehabilitation, sports performance, neurology, and radiology. As a patient of the Palmer Chiropractic Clinics, you have access to a team of chiropractors with a range of specialties.
Pediatric Chiropractic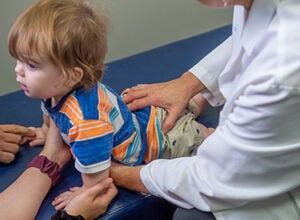 Our experts complete post-doctoral training in prenatal and pediatric care. Schedule an appointment today to discover how chiropractic can help your child's health and development.
Injury Rehabilitation and Sports Performance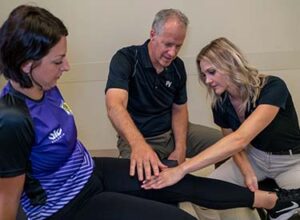 Struggling with an injury? Palmer's Rehabilitation and Sports Performance experts can help. Not only will they help you heal and regain your mobility, but they'll also teach you how to prevent future injuries through targeted strength training and proper movement.
If you're looking to improve your game our chiropractic sports physicians, many of whom have been competitive athletes themselves, can identify small changes you can make that will have a big impact on your athletic performance. Schedule an appointment with one of our certified experts today!
Chiropractic Radiology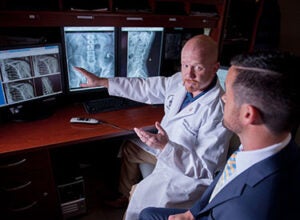 Your chiropractic appointment may include X-rays, if clinically needed. All our X-ray images are high-quality digital imaging and are reviewed by our certified chiropractic radiologists. Chiropractic radiologists are chiropractors that are specially trained to perform and interpret imaging exams such as plain radiographs, MRI, CT, and diagnostic ultrasound. You are encouraged to bring any existing imaging studies to your clinic appointment. Our certified experts can help you understand your injury and determine your best options for recovery. Schedule your appointment today.
Chiropractic Neurology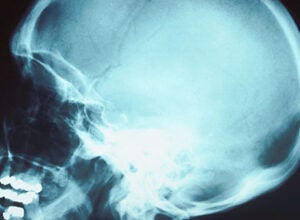 In addition to normal chiropractic care, chiropractic neurologists are specially trained to provide conservative care for a number of neurological disorders. Schedule with one of our neurology experts today to get help without using drugs or surgery. Here are just a few issues they can address:
Headaches and chronic pain
Vertigo
Developmental disorders
Head injury or stroke
Spinal cord and nerve injuries
Movement disorders
Balance Disorders
Dystonia
Diabetic Neuropathy