The Research Honors Program gives students the opportunity to experience research and enhance their educational experience while in the Doctor of Chiropractic (D.C.) program. It allows students to design and complete faculty-mentored research projects.
Research Honors Program Goals
Encourage students who desire an expanded educational experience to participate in research.​
Foster an appreciation for research.​
Provide mentorship to students in research methodologies.​
Expose students to the possibility of a research career.​
Inform interested students of research training opportunities.​
Encourage and recognize meritorious research scholarship.​
Research Honors Process
Contact the Research Honors Program Coordinator to discuss your interest.​
Choose a faculty mentor who shares a research interest with you.​
3. Develop research honors project ideas utilizing the Research Honors Proposal Template with your faculty mentor.
Submit completed research honors application along with accompanying materials to the Research Honors Program Coordinator.​
If project is recommended for approval by the Research Honors Committee to PCCR leadership, you may get to work.​
Once the project is completed, submit the research honors submission form and deliverable along with accompanying materials to the Research Honors Program Coordinator.​
If the Research Honors Committee recommends the project for Research Honors and PCCR leadership accepts, you'll be awarded those honors at your graduation ceremony.​  
Tip: Use this project assessment criteria document to see what, exactly, the Research Honors Committee looks for when approving your project application and submission form.​
You must submit the following to be considered for the Research Honors Program
Resume or CV outlining your education and previous research experience
Unofficial Palmer College transcript
250–300 word description outlining your interest in research
Current class schedule
Contact Research Honors Program Coordinator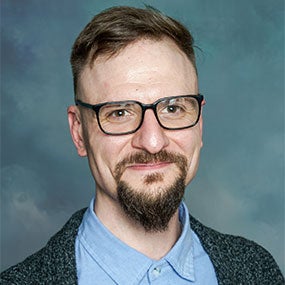 Zachary D. Almquist, M.A.
Manager of Research Programs
zachary.almquist@palmer.edu
research-programs@palmer.edu
800-682-1625