Scholarship and Research Training
Post-doctoral Research Scholars train under the direction and supervision of faculty mentors in preparation for academic or research careers. The position emphasizes scholarship and research training for doctors of chiropractic.
This is a full-time, one-year appointment at the Palmer Center for Chiropractic Research with possible extension. It is a non-faculty, professional position.
In order to be competitive, you must:
have a doctor of chiropractic degree
want to advance chiropractic research and practice
be motivated and innovative
be able to work in teams and independently
work best in a collaborative environment
want to be mentored by leading chiropractic researchers
Training and experience in clinical and/or health services research is desired.
For more information, contact the Research Program Manager, at research-programs@palmer.edu.
Contact Post-Doctoral Research Coordinator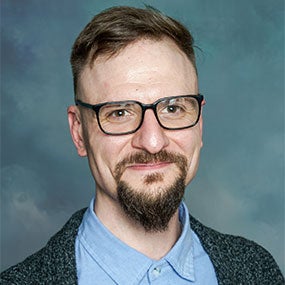 Zachary D. Almquist, MA
Manager of Research Programs
zachary.almquist@palmer.edu
research-programs@palmer.edu
800-682-1625