Join us in Port Orange for Palmer Florida's Homecoming Feb. 24-26, 2023! View details on our speakers below. 
Speaker Bios
Robert Ault, D.C., M.B.A., CCSP® (Main, '07) is a business strategy and patient experience thought leader with an M.B.A. from the University of Notre Dame. He has been in private chiropractic practice along with his wife, Dr. Rebecca Ault, for the past 15 years. In addition to his chiropractic practices, Dr. Ault currently serves as the President of the Ohio State Chiropractic Association.
Dr. Robert Ault co-founded and operates, Ault Chiropractic, LLC, Creating an Outstanding Patient Experience®. Ault Chiropractic practices have been caring for the communities of Hudson, Ohio since 2007 and Brimfield, Ohio since 2012.
In addition to private practice and state leadership, Dr. Ault enjoys helping chiropractors become successful in business. He has helped launch successful start-up practices for new D.C.'s, has hired Palmer graduates as associate chiropractors in his practices, and has taught business strategy and entrepreneurship at Palmer College of Chiropractic's Center for Business Development.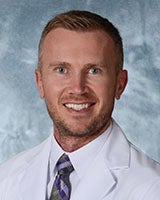 Jason Nicholas Belcher, D.C., (Florida, '13) earned his bachelor's degree in chemistry at Marshall University. Dr. Belcher was selected to serve a DoD/VA internship while a student at Palmer College before graduating and returning to his home state of West Virginia to open a private practice. He became a Certified Medical Examiner (CME) through the NRCME in 2014. He also became aware of the critical role of the CME and the commercial motor vehicle driver. This led Dr. Belcher to the development of the NRCME Training Course offered through Palmer College of Chiropractic. In 2018, he accepted a clinical faculty position at Palmer Florida where he currently works mentoring and supporting students in their patient care development.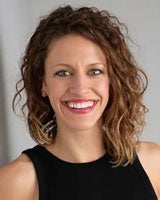 Erica Boland, D.C., (Main, '13) combines over a decade of experience as a chiropractor, student midwife, doula, and mother to make understanding and treating the core and pelvic floor simple for providers and patients alike. Through her experience, she brings professionals together in collaboration to set a higher standard for prenatal and postpartum manual care and movement locally and globally. She, and her husband Kyle, own Coulee Health in West Salem, Wisconsin.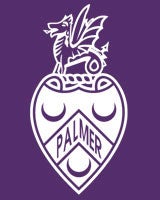 Mark Charrette, D.C., (Main, '80) was the salutatorian of his class. Dr. Charrette currently practices and owns Charrette Chiropractic in Flower Mound, Texas.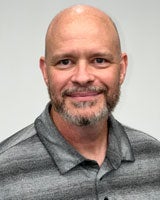 Casey Crisp, D.C. CCST, M.S., ACP, CHCQM, CICE, (Main, '97) is the director of Clinical Quality Assurance (DCQA) and a member of the Clinical Development Team (CDT) at Airrosti Rehab Centers in San Antonio, Texas.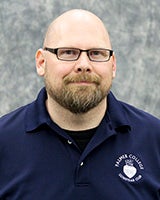 Steven Cuono, D.C., CCEP, FIAMA, (Main, '00) holds a bachelor's degree in Marine Biology from The Richard Stockton College of New Jersey. Dr. Cuono has been an associate professor at Palmer Florida for the past 17 years, where he teaches in the chiropractic sciences department. He has been an adjunct instructor in the Alternative Medicine program at Everglades University since 2011. Dr. Cuono is certified in medical acupuncture and chiropractic extremity practices and holds an active Florida Chiropractic Physician's license. He has practiced chiropractic in Florida, Georgia, and New Jersey.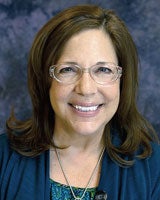 Mary Frost, D.C., M.B.A., (Main, '96) was in private practice with her husband for 11 years. Since 2008, Dr. Frost has held various positions at Palmer College. She was as a part-time clinician and taught in the Doctor of Chiropractic program before accepting the role of Senior Director of Accreditation and Licensure Compliance in 2016. In 2015, she earned her M.B.A. Her education, practice and compliance experience inform her classroom and online teaching. Dr. Frost has served as the Senior Director for Continuing Education since 2018 overseeing live and online post-graduate license renewal programs for Palmer's three campuses. She is also an advisor to the Palmer Center for Business Development and teaches financial management on Main Campus.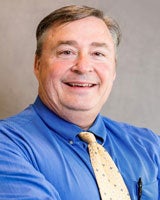 Bill Hemmer, D.C., graduated from Logan College of Chiropractic in Chesterfield, Missouri in the 1988 class. After his graduation, he published three books: Your Body, Your Way; Real Life Wellness First Edition; and Real Life Wellness Second Edition.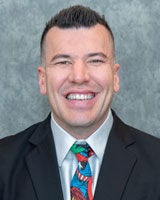 Jesse Hodges, Jr., D.C., M.S., (Florida, '13) grew up in New Orleans, Louisiana. Having a passion for health and wellness, he owned and operated a personal training business while pursuing his bachelor's degree in biomechanics. He continued his education by earning a master's degree in biomechanics and human performance. After graduating from Palmer College, Dr. Hodges opened his own practice in Lafayette, Louisiana in 2013. He returned to Palmer Florida in 2017 to begin teaching biomechanics and active care classes. Dr. Hodges has many certifications in kinesiology, biomechanics, and human movement. To bring clinical application to his classes, Dr. Hodges still maintains a part time practice in Ormond Beach, Florida.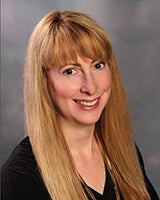 Rachelle A. Hynes, D.C., L.C.P. (Main, '97) grew up in Clinton, Iowa. She is an associate professor at Palmer College of Chiropractic in Davenport and has been teaching in the Technique Department for 20 years. She is involved with the Association for the History of Chiropractic and in 2021, received the William Holmberg Award for best presentation at the organization's annual conference.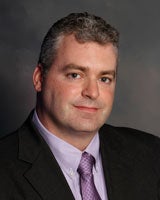 Roger Hynes, D.C., DPhCS, FICA, (Main, '98) is from St. John's, Newfoundland. He is a professor at Palmer College of Chiropractic and teaches in the Technique Department where he is the instructor for Principles and Practice, the technique capstone class. In addition, he serves the Palmer Foundation for Chiropractic History and Undergraduate Studies programs. After graduation, Dr. Hynes practiced in Glasgow, Scotland, before returning to Iowa to teach at Palmer.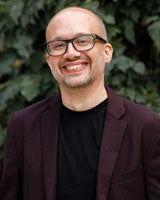 Jeff Langmaid, D.C., (Florida, '06) is the founder of The Evidence Based Chiropractor in Tampa, Florida. He is also the co-founder of both The Smart Chiropractor and Aomsi Spinal Diagnostics in Mill Valley, California, and Tampa, Florida, respectively.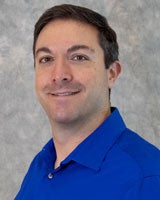 Marc Lucente, D.C., M.A., DIANM, is an associate professor at Palmer Florida. He earned a bachelor's in business from Wake Forest University, a master's in educational leadership from the University of Central Florida, and his Doctor of Chiropractic degree from the University of Bridgeport College of Chiropractic.
He currently teaches classes in differential diagnosis, passive care and ergonomics, and the detection and treatment of myofascial trigger points. Dr. Lucente is a diplomate in the International Academy of Neuromusculoskeletal Medicine and is an associate editor of the journal Nutritional Foundations. He has authored two textbooks and is a licensed chiropractic physician in the state of Florida.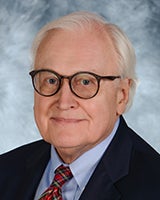 Peter Martin, D.C., (Main, '68) graduated from the British College of Naturopathy and Osteopathy in 1964, then earned his Doctor of Chiropractic degree from Palmer College of Chiropractic in 1968. He served in faculty and administrative positions at Palmer College and Los Angeles College of Chiropractic from 1968 to 1978; owned a chiropractic equipment and supplies business and had a private practice in Lancaster, California, from 1982 to 2000.
Dr. Martin was president of Palmer College's West campus from 1992 to 2000, when he accepted a position as dean of the College of Naturopathic Medicine at the University of Bridgeport. He returned to Palmer West in 2004 as interim president and was named president in February 2005. In July 2005, he assumed the additional duties of president of Palmer Florida, and since the appointment in November 2006 of Dr. William Meeker as president of Palmer West, has been serving as president of Palmer Florida exclusively. Dr. Martin is a past president of the Council on Chiropractic Education and the California Chiropractic Association and is a former board member of the Association of Chiropractic Colleges.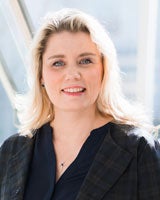 Sherry McAllister, D.C., M.S. (Ed), CCSP® (West, '96) currently serves as president of the Foundation for Chiropractic Progress (F4CP). As a fierce advocate for the profession, Dr. McAllister has worked to advance chiropractic on a worldwide scale through her speaking engagements, Adjusted Reality podcast, and as a champion for chiropractic education. Dr. McAllister earned a master's degree in Education from University of California East Bay and has served as a qualified medical examiner and expert chiropractic witness for the State of California.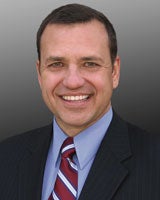 Scott Munsterman, D.C., FICC, CPCO, is an acknowledged expert on the transforming model of health-care delivery and compliance with a commitment to the promotion and advancement of the chiropractic profession. Dr. Munsterman is founder and CEO of Best Practices Academy, a clinical improvement organization providing focused leadership to bring practices into compliance with regulatory standards, equip them to improve clinical outcomes, and integrate into the transformed care delivery system. Dr. Scott believes chiropractic has a significant role to serve but challenges to face to achieve the chiropractic profession's rightful role in care delivery. Dr. Munsterman is a graduate of Northwestern Health Sciences University, where he has served as vice-chair of the Board of Trustees and on the President's Cabinet as chief of care delivery. He was awarded Chiropractor of the Year in South Dakota and the Fellow of the International College of Chiropractors (FICC). He is a professional compliance officer. Dr. Munsterman served two terms as mayor of the city of Brookings and three consecutive terms in the South Dakota House of Representatives, where he chaired the House Health and Human Services Committee and chaired the Legislative Planning Committee. He is author of the books "A Vision for South Dakota", "Care Delivery and Chiropractic: An Opportunity Waiting", and "Unfinished Business". However, he states his greatest accomplishment has been his five daughters and six grandchildren — with more success to come.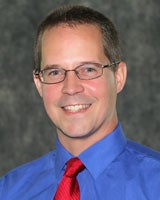 Mark Murdock, D.C., R.N. has served as a professor at Palmer College of Chiropractic for 10 years. He is a registered nurse and chiropractor who teaches on first aid, CPR, venipuncture and blood-borne pathogens. His experience in the emergency room combined with more than seven years of clinical practice will help you understand HIV in a multifaceted way and provide practical information that you can use in your daily practice.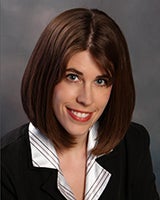 Lia Nightingale, Ph.D., earned her Ph.D. in food science and human nutrition from the University of Illinois at Urbana/Champaign in 2006. Dr. Nightingale is an associate professor in the Division of Life Sciences at Palmer College of Chiropractic, where she teaches Biochemistry, Nutrition, and Clinical Nutrition. She was named Palmer's Outstanding Faculty of the Year in 2011 and has been awarded the Thelma Fordyce-Mack Award four times for innovation in teaching. Dr. Nightingale has worked in research and development for the Pepsi-Cola Company, Tate & Lyle North America, and Whitey's Ice Cream, has volunteered as an educator for several nanotechnology camps, and was co-investigator for a $265,000 grant funded by the U.S. Department of Agriculture to use her doctorate research to entice junior high students into choosing a science-based career. She has published in the Journal of Agricultural and Food Chemistry, Journal of Food Science, Journal of Chiropractic Education, Journal of Clinical Chiropractic Pediatrics, and Journal of Texture Studies. Dr. Nightingale has presented at many professional conferences, including ACC-RAC, ICA/ACA Joint Pediatric Conference and the Institute of Food Technologists.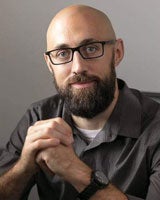 Jeff Remsburg, D.C., M.S., DACRB, Cert. MDT (Main, '11) received his B.S. degree from Eastern Kentucky University and his M.S. degree from University of Texas at Arlington. After earning his D.C. at Palmer, he has earned Diplomate Status through the American Chiropractic Rehabilitation Board and is also certified in dry needling and Mechanical Diagnosis & Therapy (McKenzie Institute). He was in private practice in the Kansas City area for 10 years before returning to his home state of Iowa and joining the VA Central Iowa Healthcare System. Dr. Remsburg is also an adjunct professor for Palmer College of Chiropractic. His professional interests include manual therapy, evidenced-based medicine, pain neuroscience education and pain classification.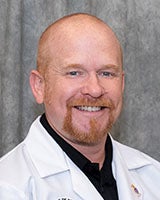 Matthew Richardson, D.C., DACBR, (Main, '06) is currently the Director of Clinical Radiology at the Palmer Florida. He graduated from Palmer College's Main campus in 2006 with his Doctor of Chiropractic degree and furthered his education to later earn his DACBR diplomate.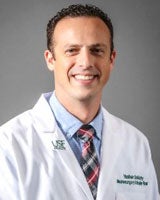 Nathan Schilaty, D.C., Ph.D. is the Lincoln Endowed Chair of Chiropractic & Biomechanics Research and an assistant professor of neurosurgery and brain repair and medical engineering at the University of South Florida. He received his doctor of chiropractic degree from Parker University in January 2007 and practiced for five years in Loveland, CO. During that time, he continuously asked questions about how chiropractic treatments worked at a neuromusculoskeletal level. As a result, he determined to enroll in a neuroscience program; he received his Ph.D. in 2014. He then completed postdoctoral research training at the Ohio State University and Mayo Clinic with emphases on sports medicine, biomechanics, and neuromechanics. While at Mayo Clinic, he became an assistant professor and his research included NIH-funded and mentored training via T32, LRP, and K12 award mechanisms. He continues his innovative research of human motion and neuromotor control at the University of South Florida with funded research by the NIH, industry, and foundations. His interests primarily focus on injury prevention and improved rehabilitation of concussion, neck, lower back, and knee-related issues. He is passionate about research and increasing the research footprint of chiropractic worldwide.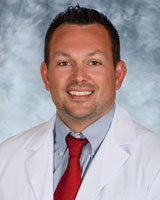 Trevor Shaw, D.C., DACRB, CSCS, SFGII, (Florida, '10) is a faculty of the Palmer Florida campus where he is the Rehabilitation Clinician. He is board certified in chiropractic rehab (DACRB), and a professional strength and conditioning coach (CSCS).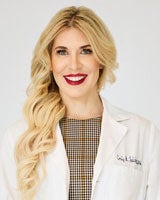 Emily Splichal, D.P.M., works as the CEO and founder of Evidence-Based Fitness Academy and as a podiatrist and foot surgeon at ProHealth Care Associates in New York, New York. Dr. Splichal earned her Doctor of Podiatric Medicine in 2008 at the New York College of Podiatric Medicine.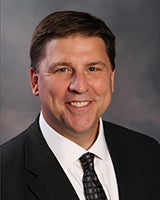 Dan Weinert, D.C., Ph.D., (Main, '96) earned a B.S. in biology at Northern Michigan University and a M.S. in exercise science from the University of Massachusetts at Amherst. In addition, Dr. Weinert earned his Ph.D. in higher education at the University of Iowa. His dissertation research focused on factors impacting faculty innovation within higher education. Dr. Weinert is a graduate of Palmer College of Chiropractic's three-year sports and rehabilitation residency program and is a Diplomate of the American Chiropractic Rehabilitation Board.
Dr. Weinert has worked as a faculty clinician and taught several courses including physiotherapy, anatomy/physiology, biomechanics, biochemistry and immunology for Palmer College of Chiropractic. Dr. Weinert received six Thelma Fordyce Mack Faculty Incentive Awards for Teaching Excellence from 1999 through 2005. He was the recipient of the student body's Faculty of the Year Award for second trimester each year from 2002 through 2010.
Administratively, he has served as the department chair for Diagnosis and Radiology, the dean of Academic Affairs, and vice president for Academic
Affairs for Palmer. Currently, he serves as provost for Palmer College.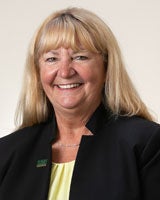 Susan Welsh, D.C., DACBSP® (Main, '80) currently practices in Florida and has extensive experience caring for Tampa Bay teams such as the NHL's Lightning, the NFL's Buccaneers, the AFL's Storm, and the MLS's Mutiny. In 2015, Dr. Welsh joined the clinical faculty at the Department of Neurosurgery and Brain Repair. She continues to practice full-time in the USF Morsani Health Center and mentors fourth-year medical students, teaching them about chiropractic in an integrative setting.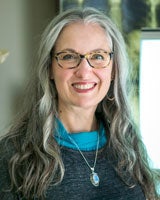 Elizabeth Zogg, D.C., is a graduate of Life University in Marietta, Georgia, where she earned her Doctor of Chiropractic degree in 1995. She is now the clinic owner and chiropractor at Zogg Chiropractic in Muscatine, Iowa.