Surround yourself with leaders
As part of the 125th anniversary celebration, we're bringing in accomplished chiropractors from around the country to the Fountainhead to deliver continuing-education courses. Check back often as we release more details about what you can expect Sept. 15-17, 2022.
View the list of Main Homecoming Continuing Education Credit Approvals (PDF)
Keynote speakers
Greg Rose, D.C. (Main, '96)
"I'm excited to talk about the future of musculoskeletal care, from new assessments to new treatments, and how to apply these new tools to your current practice. We'll discuss how movement screening is being used by some of the biggest leaders in the health-care industry and what this means to your practice. We'll also look at technologies being utilized to capture movement and how to decipher what's important and what's not, and how to apply movement screening to your non-injured clients and open the door to sports performance."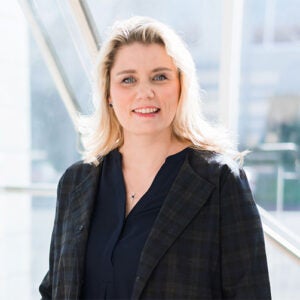 Sherry McAllister, D.C. (West, '96)
"A new generational movement is taking place where our youth want drug-free health care. Focusing on what we learn from surveys, research and cost analysis will bring us greater awareness as to how chiropractic is the answer to preventing injury and illness in the many years ahead. I'll be sharing the latest research, national conversations and strategies to educate communities on the benefits of chiropractic care."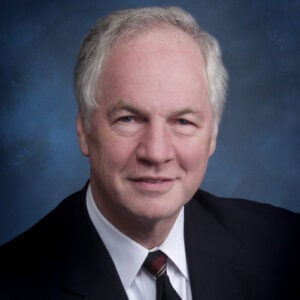 Scott Haldeman, D.C., M.D., Ph.D. 
"Attendees will be more aware of the positive changes that have been part of chiropractic history and led to the current level of acceptance and increasing prestige of the profession. They'll leave with a better understanding of the forces impacting the future of chiropractic and the tremendous opportunities that lay ahead for the profession if it builds on the lessons it's learned over the past 125 years."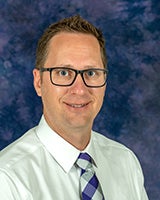 Brian Anderson, D.C., Ph.D., M.P.H is an assistant professor at the Palmer Center for Chiropractic Research. He has been a practicing clinician and academic instructor for 15 years, and has worked in a variety of settings, including private practice, a hospital-based integrative medicine center, and an academic teaching clinic. He received his Ph.D. in Health Sciences 2019, and shortly thereafter joined the faculty of the PCCR, where his focus is on health services research.

Robert Ault, D.C., M.B.A., CCSP® (Main, '07) is a business strategy and patient experience thought leader with an M.B.A. from the University of Notre Dame. He has been in private chiropractic practice along with his wife, Dr. Rebecca Ault, for the past 15 years. In addition to his chiropractic practices, Dr. Ault currently serves as the President of the Ohio State Chiropractic Association.
Dr. Robert Ault co-founded and operates, Ault Chiropractic, LLC, Creating an Outstanding Patient Experience®. Ault Chiropractic practices have been caring for the communities of Hudson, Ohio since 2007 and Brimfield, Ohio since 2012.
In addition to private practice and state leadership, Dr. Ault enjoys helping chiropractors become successful in business. He has helped launch successful start-up practices for new D.C.'s, has hired Palmer graduates as associate chiropractors in his practices, and has taught business strategy and entrepreneurship at Palmer College of Chiropractic's Center for Business Development.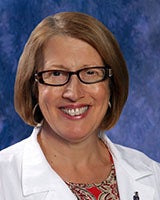 Virginia Barber, D.C. (Main, '90) currently works as a professor in Palmer College's Academic Health Center.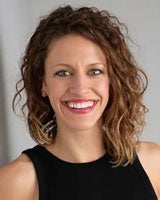 Erica Boland, D.C., (Main, '13) practices and owns her business Coulee Health and is trained in DONA (Doulas of North America).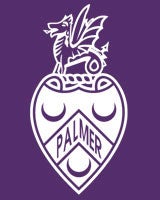 Mark Charrette, D.C., (Main, '80) was the salutatorian of his class. Dr. Charrette currently practices and owns Charrette Chiropractic in Flower Mound, Texas.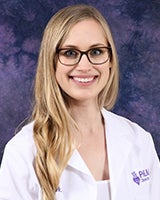 Katie Clark, D.C., (Main, '10) practiced in a high-volume family practice in the Quad Cities following graduation. In addition to practice, Dr. Clark helped chiropractic students prepare for board exams as she traveled to other chiropractic campuses and taught for a board review. In 2014, her dream of teaching at Palmer College came true as she accepted a position as faculty clinician in the Palmer Clinics. Dr. Clark utilizes Palmer Package techniques and enjoys working with students and patients of all demographics. She is an invited speaker for Palmer homecomings, ACC-RAC, and military functions, and is also a regular a guest speaker in the academic curriculum at Palmer.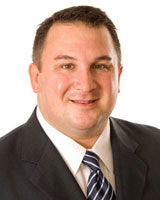 Christopher Colloca, D.C., Ph.D., received his Doctor of Chiropractic degree from Life School of Chiropractic in 1995 as a Cum Laude student. In 2015, he furthered his education to become Doctor of Philosophy (in Kinesiology) from Arizona State University. He is now the CEO and founder of Neuromechanical Innovations in Chandler, Arizona.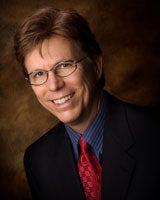 Steven Conway, D.C., DABCOH, Esq., is a 1983 graduate of Logan Chiropractic College. Dr. Conway, along with his father Dr. Richard and his wife Dr. Cindy, successfully provided chiropractic services to southern Wisconsin. Dr. Conway entered the legal profession in 1996 after graduating from Stetson University, College of Law. He has since combined both legal and chiropractic backgrounds to successfully defend chiropractors with Medicare audits and state board complaints. His work with Medicare has transformed the chiropractic profession.  
Together with Dr. Michael Jacklitch, Dr. Conway personally met and worked with the Centers for Medicare and Medicaid Services (CMS) and all Chief Medical Directors of the national Medicare Administrative Contractors (MACs) to update the review process for chiropractic documentation. His experience with chiropractic Medicare audit defense led to a universal interpretation and subsequent harmonization of review criteria for chiropractic documentation. Drs. Conway and Jacklitch trained the MAC reviewers on the process creating a level playing field for chiropractic. They are now training chiropractors across the United States on the new Medicare documentation interpretation. Doctors of chiropractic are now universally accepting this training and implementing the process learned, providing them the tools to successfully navigate audits.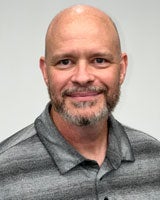 Casey Crisp, D.C. CCST, M.S., ACP, CHCQM, CICE, (Main, '97) is the director of Clinical Quality Assurance (DCQA) and a member of the Clinical Development Team (CDT) at Airrosti Rehab Centers in San Antonio, Texas.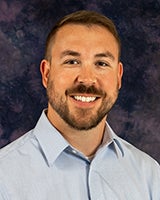 John Crouse, D.C., (Main, '13) currently serves as a faculty instructor at Palmer College in the Life Sciences department.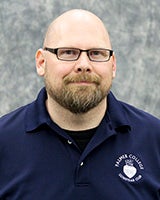 Steven Cuono, D.C., CCEP, FIAMA, (Main, '00) holds a bachelor's degree in Marine Biology from The Richard Stockton College of New Jersey. Dr. Cuono has been an associate professor at Palmer Florida for the past 17 years, where he teaches in the chiropractic sciences department. He has been an adjunct instructor in the Alternative Medicine program at Everglades University since 2011. Dr. Cuono is certified in medical acupuncture and chiropractic extremity practices and holds an active Florida Chiropractic Physician's license. He has practiced chiropractic in Florida, Georgia, and New Jersey. Dr. Cuono has a passion for chiropractic technique and alternative healing methods, as well as playing and collecting guitars.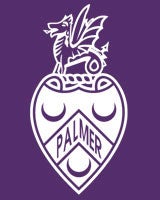 Roni Evans, D.C., Ph.D., M.S., is an alumnus of Northwestern College of Chiropractic in Bloomington, Minnesota, where she earned her Doctor of Chiropractic degree. She now serves as the Director of Integrative Health and Wellbeing Research Program at the University of Minnesota.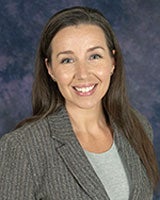 Amberly Ferguson, D.C. (Main, '07) is an instructor at Palmer College of Chiropractic Main campus. She graduated from University of Northern Iowa in 2003 and graduated from Palmer in 2007. Following graduation, she moved to Minnesota where she practiced as an associate at two clinics in the Twin City area. In 2012, Amberly accepted a position at Rasmussen College teaching for the department of health science. In January 2020, Amberly joined the Life Sciences Department as an instructor teaching Endocrinology, Systems Pathology II, and Physiology III. Amberly and her husband Mike live in Davenport with their two cats; they enjoy traveling and all outdoor activities.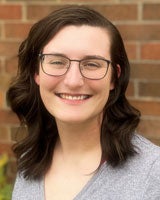 Emma Forlow, D.C., (Main, '19) is currently the radiology resident at Palmer College of Chiropractic. She graduated from Hope College in Holland, Michigan in 2016 with her Bachelor of Arts in Athletic Training. Dr. Forlow graduated from Palmer College of Chiropractic in 2019 with her Doctorate in Chiropractic. In 2021, she completed her chiropractic sports physician certification through the American College of Chiropractic Sports Physicians. She worked as an associate chiropractor at Wills Chiropractic prior to starting her radiology residency.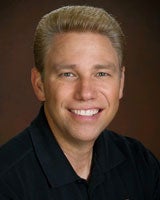 Chris Frogley, D.C., (Main, '81) is the third son of Dr. H. Ronald Frogley, well-known chiropractic educator, administrator, and practitioner. As such, he has five brothers who are all chiropractors. He was raised in a health-centered home where home gardening, healthful cooking and a healthy lifestyle were a way of life. Dr. Frogley knew from a young age that he wanted to be a chiropractor and never really deviated from that course. He graduated from Palmer College of Chiropractic in Davenport, Iowa where his father had both taught and served as executive vice president under David D. Palmer. Since graduating, Dr. Chris, as known to many of his patient's today, has practiced in Italy; Davenport, Iowa; Logan, Utah; and Bountiful, Utah. He has also studied extensively in nutritional sciences, functional medicine and intention-based medicine. Currently, he is the director of functional medicine at Integrated Wellness in Bountiful, Utah, a multi-discipline-based health center that he helped to found with one of his brothers and his partner. He loves to work with the difficult patients that have seen many other physicians but who have yet failed to find the key to health.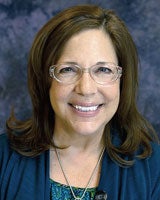 Mary Frost, D.C., M.B.A., (Main, '96) was in private practice with her husband for 11 years. Since 2008, Dr. Frost has held various positions at Palmer College. She was as a part-time clinician and taught in the Doctor of Chiropractic program before accepting the role of Senior Director of Accreditation and Licensure Compliance in 2016. Her education, practice and compliance experience inform her classroom and online teaching. Dr. Frost has served as the Senior Director for Continuing Education since 2018. She is also an advisor to the Palmer Center for Business Development.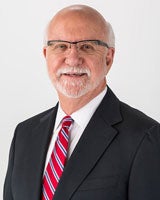 Arlan Fuhr, D.C., is the founder and chairman of Activator Methods International as well as the co-inventor of the Activator Adjusting Instrument and the Activator Method Chiropractic Technique. As a native of Minnesota, he received his chiropractic training at Logan University.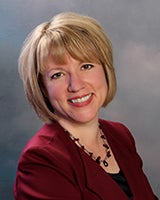 Christine Goertz, D.C., Ph.D., received her Doctor of Chiropractic degree at Northwestern Health Sciences University in Minneapolis, Minnesota. She continued to pursue her education at the University of Minnesota where she earned her Doctor of Philosophy in Health Services Research. She currently serves as the Professor and Director of System Development and Coordination for Spine Health at Duke University School of Medicine in Durham, North Carolina.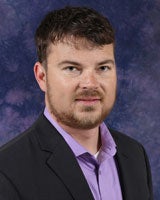 Chad Hagen, D.C., CSP, (Main, '05) operates a private practice in Bettendorf, Iowa and is an instructor in the technique department at Palmer College of Chiropractic.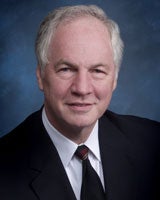 Scott Haldeman, D.C., M.D., Ph.D., (Main, '64) is currently an adjunct professor for the Department of Epidemiology in the University of California as well as a clinical professor in the Department of Neurology.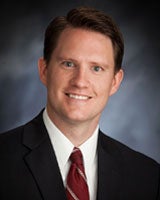 Ben Hansen, D.C., (Main, '07) is now the owner of Hansen Chiropractic Wellness Center, where he practices in Blair and Omaha, Nebraska. He also owns Vivify Holistics & Massage in Blair, Nebraska.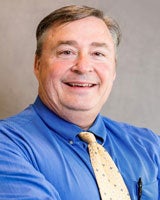 Bill Hemmer, D.C., graduated from Logan College of Chiropractic in Chesterfield, Montana in the 1988 class. After his graduation, he published three books: Your Body, Your Way, Real Life Wellness First Edition, and Real Life Wellness Second Edition.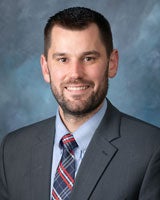 Nate Hinkeldey, D.C., DACRB, (Main, '11) received his B.S. degree from Iowa State University. He has earned Diplomate Status through the American Chiropractic Rehabilitation Board and is certified in acupuncture. He currently serves as a trustee on the Palmer College of Chiropractic Board of Trustees and has been an adjunct assistant clinical professor at Palmer College. Internal to the VA, Dr. Hinkeldey serves the Chair of the VHA National Chiropractic Field Advisory Committee, as the VACIHCS Point of Contact for Pain Management, Whole Health Program Manager, Chairs the local Pain Management Committee and is the VISN 23 Co-Chair of the Pain Management Committee. His passions include teaching, patient care and program learning development. Outside of VA, he finds pride and joy in his most important roles as a father and husband.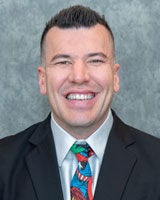 Jesse Hodges, Jr., D.C., M.S., (Florida, '13) grew up in New Orleans, Louisiana. Having a passion for health and wellness, he owned and operated a personal training business while pursuing his bachelor's degree in biomechanics. He continued his education by earning a master's degree in biomechanics and human performance. After graduating from Palmer College, Dr. Hodges opened his own practice in Lafayette, Louisiana in 2013. He returned to Palmer Florida in 2017 to begin teaching biomechanics and active care classes. Dr. Hodges has many certifications in kinesiology, biomechanics, and human movement. To bring clinical application to his classes, Dr. Hodges still maintains a part time practice in Ormond Beach, Florida.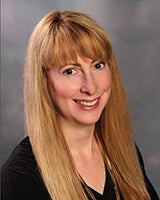 Rachelle Hynes, D.C., LCP, (Main, '97) received both her Doctor of Chiropractic Degree and Bachelor of Science Degree from Palmer College. She currently is an associate professor at Palmer College in the Technique Department.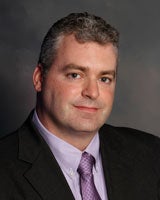 Roger Hynes, D.C., DPhCS, FICA, (Main, '98) is from St. John's, Newfoundland. He is an associate professor at Palmer College of Chiropractic and teaches in the Technique Department where he is the instructor for Principles and Practice, the technique capstone class. In addition, he serves the Palmer Foundation for Chiropractic History and Undergraduate Studies programs. After graduation, Dr. Hynes practiced in Glasgow, Scotland, before returning to Iowa to teach at Palmer. He lives in Iowa with his wife, Rachelle, another Palmer faculty member, and their two children.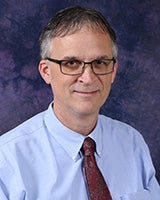 Ward Jones, Ph.D, graduated in 1997 from Montana State University with his Doctor of Philosophy. He currently works as a professor of life sciences at Palmer College in Davenport, Iowa.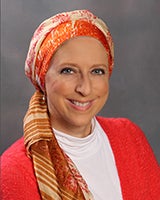 Lisa Killinger, D.C., (Main, '83) currently holds the position of Professor of Diagnosis at Palmer College of Chiropractic.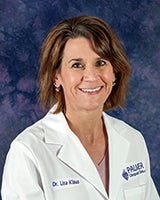 Lisa Klaus, D.C., (Main, '99) has worked as a faculty clinician at Palmer College beginning in 2021.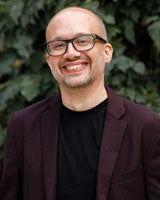 Jeff Langmaid, D.C., (Florida, '06) is the founder of The Evidence Based Chiropractor in Tampa, Florida. He is also the co-founder of both The Smart Chiropractor and Aomsi Spinal Diagnostics in Mill Valley, California, and Tampa, Florida, respectively.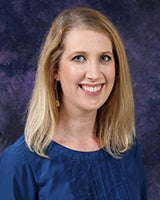 Siri Leech, D.C., DACBR, (Main, '11) is a native of both Montana and South Dakota. She earned her diplomate from the American Chiropractic Board of Radiology in 2016. She was appointed to the Palmer faculty in 2016 as an assistant professor, teaching in the Life Sciences Department.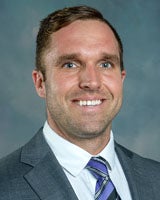 Spencer Lindholm, D.C., is a full-time faculty instructor in the Diagnosis and Radiology Department at Palmer College. Dr. Lindholm began teaching continuing education after co-developing a course on diagnosis and management of peripheral nerve entrapments with Dr. Olson. He places an emphasis on multiple functional as well as active approaches to assessment and management while focusing on patient-centered care in order to develop self-efficacy.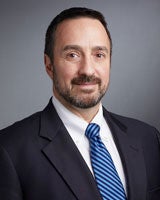 Anthony Lisi, D.C., (West, '96) Anthony Lisi is the national Chiropractic Program Director for the Veterans Health Administration, and Chiropractic Section Chief at the VA Connecticut Healthcare System. He is also an Associate Research Scientist at the Yale Center for Medical Informatics and has published widely on topics including low back pain management, interprofessional education, and chiropractic services. Dr. Lisi received the American Chiropractic Association's 2015 Academician of the Year award, and the 2017 Chiropractor of the Year award.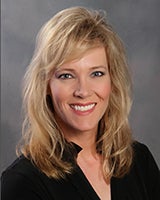 Tracey Littrell, D.C., DACBR, DACO, is an assistant professor in the Diagnosis and Radiology Department of Palmer College of Chiropractic, teaching physical diagnosis and clinical psychology. She has more than 10 years of clinical practice and teaching experience in continuing-education courses, board review courses, radiology, physical diagnosis, and clinical psychology. Dr. Littrell is also the author of the normal anatomy chapter of "Clinical Imaging, 2nd Edition, with Skeletal, Chest, and Abdomen Pattern Differentials."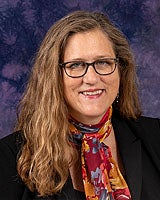 Cynthia R. Long, Ph.D., is professor and Dean of Research at Palmer College of Chiropractic and Director of the Office of Data Management & Biostatistics (ODM) at the Palmer Center for Chiropractic Research (PCCR). Dr. Long holds a M.S. degree in statistics, a Ph.D. in biostatistics, and is an accredited professional statistician. She joined the faculty of the PCCR at its inception in 1995, supporting the data management and analysis needs for research investigators. Under her leadership, the ODM has been the data coordinating center for more than 15 federally funded clinical trials of chiropractic care, including in military treatment facilities and VA chiropractic clinics.
In 2006, Dr. Long received the Outstanding Faculty of the Year President's Award. She has more than 100 peer-reviewed research articles, serves on NIH review committees and editorial boards of journals, as co-director of the Inter-Institutional Network for Chiropractic Research, and on the NIH-DoD-VA Pain Management Collaboratory.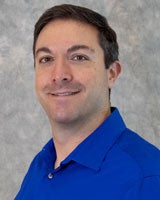 Marc Lucente, D.C., M.A., DIANM, is an associate professor at Palmer Florida. He earned a bachelor's in business from Wake Forest University, a master's in educational leadership from the University of Central Florida, and his Doctor of Chiropractic degree from the University of Bridgeport College of Chiropractic. He currently teaches classes in differential diagnosis, passive care and ergonomics, and the detection and treatment of myofascial trigger points. Dr. Lucente is a diplomate in the International Academy of Neuromusculoskeletal Medicine and is an associate editor of the journal Nutritional Foundations. He has published numerous articles in scientific journals, authored a textbook on X-ray positioning, and is a licensed chiropractic physician in the state of Florida.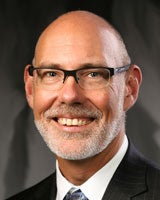 Dan Lyons, D.C., LCP(Hon), (Main, '96) is a lifelong Wisconsin native. He has dedicated his professional career to the practice, promotion, and teaching philosophy, science, and art of chiropractic. He holds a diplomate in philosophical chiropractic standards and is a member of the GCSS college of fellows. Frequently he can be seen presenting either chiropractic philosophy or the Gonstead work. He and his wife, Dr. Brook Lyons (Main, '01) were the last couple to be married on the Palmer campus by Dr. Maxine McMullen. They live in Green Bay, Wisconsin and have two children, the oldest of which has already decided to attend Palmer soon. When he is not focused on chiropractic, Dr. Lyons enjoys spending time in the woods hunting, on the water fishing, or traveling the world with his family.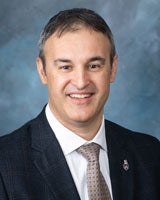 Chancellor and CEO Dennis Marchiori, D.C., Ph.D., DACBR, (Main, '90) became chancellor of Palmer College of Chiropractic in December 2009 and was named chancellor and CEO in 2017. He graduated with his Doctor of Chiropractic degree from Palmer College in 1990 and went on to earn his M.S. degree in anatomy at Palmer in 1992. In 1995, he completed a three-year residency in radiology at Palmer College leading to diplomate status with the American Chiropractic Board of Radiology. Dr. Marchiori received his doctorate in policy, planning and leadership from the University of Iowa in 2005. He has had faculty appointments at Palmer College in the Research, and Diagnosis and Radiology departments. His administrative tenure at Palmer includes the roles of department chair, dean, vice president of academic affairs for the Davenport campus, and vice chancellor for academics for the College system.
In addition to his teaching and administrative service, he has published numerous scientific articles and three editions of a comprehensive textbook in radiology, "Clinical Imaging with Skeletal, Chest and Abdomen Differentials." He also serves as chair of the Association of Chiropractic Colleges.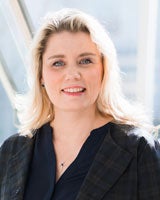 Sherry McAllister, D.C., M.S. (Ed), CCSP®, (West, '96) currently practices at McAllister Chiropractic and is a part of the Foundation for Chiropractic progress and an educational consultant at Palmer West.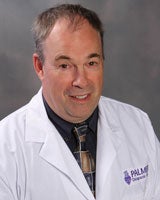 Ian McLean, D.C., DACBR, (Main, '79) is a professor and director of the chiropractic clinical residencies and related support services for the Palmer Chiropractic Clinics. He also is director of Clinical Radiology and coordinator of the Radiology Residency Program.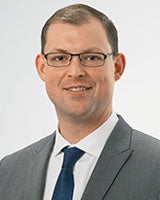 Michael McQueen, D.C., (Main, '12) graduated from Palmer College as a magna cum laude student. He is now a chiropractor, and is a member of the spine program, pain program, and the medical management committee at Advocate Aurora Health Care.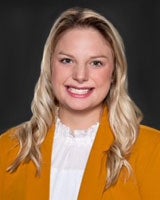 Heather Meeks, D.C., (Main, '18) is a member of the American Chiropractic Association and in on the peer review committee for the journal International Academy of Neuromusculoskeletal Medicine. She graduated Palmer College as a cum laude student.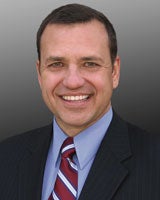 Scott Munsterman, D.C., FICC, CPCO, is an acknowledged expert on the transforming model of health-care delivery and compliance with a commitment to the promotion and advancement of the chiropractic profession. Dr. Munsterman is founder and CEO of Best Practices Academy, a clinical improvement organization providing focused leadership to bring practices into compliance with regulatory standards, equip them to improve clinical outcomes, and integrate into the transformed care delivery system. Dr. Scott believes chiropractic has a significant role to serve but challenges to face to achieve the chiropractic profession's rightful role in care delivery. Dr. Munsterman is a graduate of Northwestern Health Sciences University, where he has served as vice-chair of the Board of Trustees and on the President's Cabinet as chief of care delivery. He was awarded Chiropractor of the Year in South Dakota and the Fellow of the International College of Chiropractors (FICC). He is a professional compliance officer. Dr. Munsterman served two terms as mayor of the city of Brookings and three consecutive terms in the South Dakota House of Representatives, where he chaired the House Health and Human Services Committee and chaired the Legislative Planning Committee. He is author of the books "A Vision for South Dakota", "Care Delivery and Chiropractic: An Opportunity Waiting", and "Unfinished Business". However, he states his greatest accomplishment has been his five daughters and six grandchildren — with more success to come.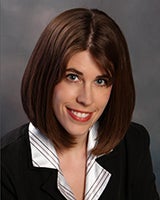 Lia Nightingale, Ph.D., earned her Ph.D. in food science and human nutrition from the University of Illinois at Urbana/Champaign in 2006. Dr. Nightingale is an associate professor in the Division of Life Sciences at Palmer College of Chiropractic, where she teaches Biochemistry, Nutrition, and Clinical Nutrition. She was named Palmer's Outstanding Faculty of the Year in 2011 and has been awarded the Thelma Fordyce-Mack Award four times for innovation in teaching. Dr. Nightingale has worked in research and development for the Pepsi-Cola Company, Tate & Lyle North America, and Whitey's Ice Cream, has volunteered as an educator for several nanotechnology camps, and was co-investigator for a $265,000 grant funded by the U.S. Department of Agriculture to use her doctorate research to entice junior high students into choosing a science-based career. She has published in the Journal of Agricultural and Food Chemistry, Journal of Food Science, Journal of Chiropractic Education, Journal of Clinical Chiropractic Pediatrics, and Journal of Texture Studies. Dr. Nightingale has presented at many professional conferences, including ACC-RAC, ICA/ACA Joint Pediatric Conference and the Institute of Food Technologists.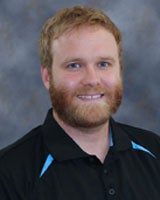 Michael Olson, D.C., CCSP®, ICCSP,(Main, '11) graduated as class salutatorian, summa cum laude, and was a Presidential Scholar. He also has special interest in rehabilitation and the use of chiropractic in preventive health. Following graduation, he was hired by the Bigfork Valley Hospital (BVH) to implement its first chiropractic department. He's currently employed by BVH and runs a full-time practice there. He also acts as the Bigfork High School football team physician, providing sideline care at all their home and away games. He administers pre- and post-concussion screenings on all the high-school athletes as well.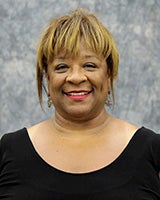 Teri Payton-Dexter, D.C., (Main, '86) is currently serves as a faculty member of both Palmer Main Campus and Palmer Florida. On the main campus, she is in the Technique Department. In Florida, she serves in the Department of Clinical Services.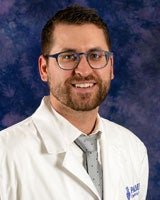 Kevin Percuoco, D.C., Cert. MDT (Main, '16) is an evidenced-based chiropractor with more than four years of clinical experience, seeking to improve patient outcomes through patient education, interdisciplinary collaboration, and personal clinical growth. He is currently an instructor in the Palmer Clinics.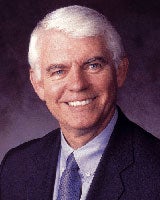 Reed Phillips, D.C., Ph.D., DACBR, MSCM, graduated from the National College of Chiropractic in 1973 where he earned his doctoral degree. In 1987, he pursued his career and continued on to be a Doctor of Philosophy in Medical Sociology. He is now a part of the American Chiropractic Association, the American College of Chiropractic Radiology, and many historical societies.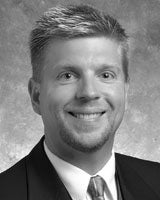 Brad Poock, D.C., LCP, DPhCS., (Main, '89) graduated with honors. He now is in private practice of Hill Avenue Chiropractic, Inc. in Spirit Lake, Iowa.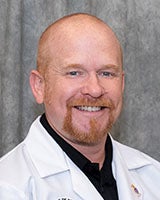 Matt Richardson, D.C., DACBR, (Main, '06) is currently the Director of Clinical Radiology at the Palmer College Florida campus. He graduated from Palmer College main campus in 2006 with his Doctor of Chiropractic degree and furthered his education to later earn his DACBR diplomate.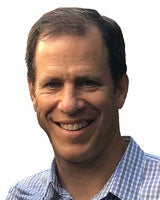 Greg Rose, D.C., is a board-certified Doctor of Chiropractic and holds an engineering degree from the University of Maryland. Dr. Rose specializes in sports biomechanics, strength and conditioning, manual therapy, rehabilitation, nutritional supplementation and therapeutic exercises as they each relate to sports. Combining an engineering background with an expertise on the human body, Greg helped pioneer the field of analyzing 3-dimensional motion capture models of athletes. That research has helped teaching professionals all over the world gain a better understanding of how the body works during athletic movements.
Greg is the Co-Founder of the Titleist Performance Institute (TPI), located in Oceanside, California. TPI is the world-renown research and testing facility built by Titleist, to help analyze, train and develop the best golfers in the world. TPI's "Body-Swing Connection" seminar series has made Greg one of the most requested speakers in golf health and fitness. Greg was the co-host of The Golf Fitness Academy seen on the Golf Channel for 10 years and was shown in over 30 countries. Greg is also one of the co-developers of the Selective Functional Movement Assessment (SFMA) and co-owners of FMS (Functional Movement Systems). FMS has revolutionized the field of movement assessment and changed the way many sporting organizations and healthcare practitioner diagnose musculo-skeletal injuries.
Greg founded and launched RacquetFit and OnBase University. RacquetFit is the first tennis-specific certification program offered by the United States Professional Tennis Association (USPTA) for health and fitness professionals. While, OnBase University (OnBaseU) is the first baseball-softball specific certification program of its kind, offered for health and fitness professionals.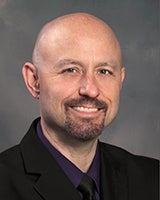 Robert Rowell, D.C., graduated from Northwestern College of Chiropractic in Bloomington, Minnesota in 1992 where he earned his Doctor of Chiropractic degree. Dr. Rowell began a radiology residency with Palmer College in 1996 and is now the professor of the Diagnosis and Radiology Department at Palmer Main campus.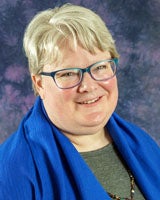 Stacie A. Salsbury, Ph.D., R.N., is an associate professor at the Palmer Center for Chiropractic Research (PCCR). Dr. Salsbury completed her doctorate in gerontological nursing at The University of Iowa. Her research interests include self-management of spinal conditions in midlife and older adults, patient safety in manual therapies, and the effectiveness of chiropractic care for low back and neck pain. Dr. Salsbury in an expert in qualitative research and leads research aims on patient and provider perspectives of chiropractic care for PCCR studies funded by the National Institutes of Health, including the Veterans Response to Dosage in Chiropractic Therapy (VERDICT) Trial. Dr. Salsbury is also a journal editor, a member of the World Federation of Chiropractic (WFC) Research Committee, and serves on the Board of the Chiropractic Educators Research Forum (CERF). In 2022, Dr. Salsbury was named the George B. McClelland Researcher of the Year for the American Chiropractic Association.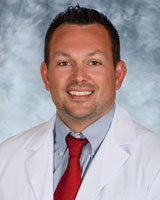 Trevor Shaw, D.C., DACRB, CSCS, SFGII, (Florida, '10) is a faculty of the Palmer Florida campus where he is the Rehabilitation Clinician. He is board certified in chiropractic rehab (DACRB), and a professional strength and conditioning coach (CSCS).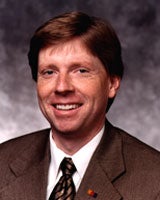 Rob Sinnott, D.C., LCP, DPhCS,  FICA (hon), (Main, '89) is a noted speaker in the areas of chiropractic philosophy, neurology, and clinical practice and has authored numerous works in those areas. He served as the Chairman of the Council on Chiropractic Philosophy of the International Chiropractors Association. He published the Green Books on CD-ROM in 1997 and since that time, this significant effort has become an acclaimed resource for the Chiropractic profession around the world. His "Sinnott's—Textbook of Chiropractic Philosophy" was published in 2009 and is being used in chiropractic schools around the world. The recently published "Textbook of Human Adaptability" has also begun to be recognized by not only the chiropractic profession, but from leading researchers across five continents as well. He graduated with research honors and in the following 29 years has received many honors and awards for his efforts on behalf of the profession.  
Dr. Sinnott has earned the Legion of Chiropractic Philosophers degree in 2000, his Diplomate in Chiropractic Philosophical Standards (DPhCS) in 2005 and became one of two Fellow of Chiropractic Philosophy recipients in 2010.  He has been involved in designing, teaching and hosting the Chiropractic Philosophy Diplomate (DPhCS) program since its inception.  He began the Adaptability Research Symposium to bring cutting-edge researchers from around the world to address the profession. With his wife Gail (who does all the work and gets none of the credit), he maintains a private practice in Frankfort, Illinois.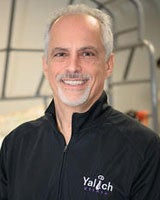 Alan Sokoloff, D.C., (Main, '85) currently practices chiropractic and is a clinic director at the Yalich Clinic Performance and Rehabilitation Center. He has been serving in this position since 1987.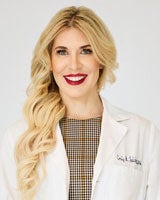 Emily Splichal, D.P.M., works as the CEO and founder of Evidence-Based Fitness Academy and a podiatrist and foot surgeon at Prohealth Care Associates in New York, New York. Dr. Splichal earned her Doctor of Podiatric Medicine in 2008 at the New York College of Podiatric Medicine.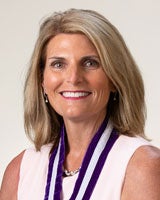 Lora Tanis, D.C., DICCP, (Main, '89) is a member of the post-graduate faculty at Palmer College and practices in a private chiropractic practice in West Milford/Hewitt, New Jersey.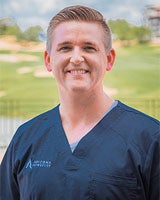 Justin Thompson, D.C., PMMTP, (Main, '14) is the founder and CEO of Arizona Pain Relief where he is able to practice chiropractic as well as work with companies that change patients' lives for the better.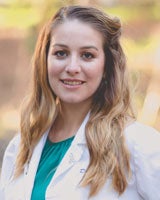 Lisa Thomson, D.C., CFMP, CME, (Florida, '10) is on the Board of Directors for the California Chiropractic Association and practices, owns, and operates at Back Body Mind Chiropractic in Santa Fe Springs, California.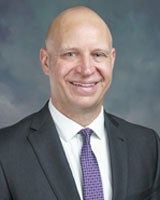 Michael Tunning, D.C., M.S., ATC, (Main, '06) was hired by the Palmer Chiropractic Clinics shortly after graduating to work in the Chiropractic Rehabilitation and Sports Injury Department, where he continued to focus on incorporating active rehabilitation into chiropractic care. In 2009, he was hired as a full-time academic faculty member. In 2016, he was named Associate Dean of Clinical Sciences and named Dean of Academic Affairs for Palmer Main campus in 2021.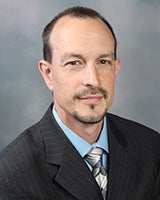 Robert Vining, D.C., DHSc, is a professor and Associate Dean of Clinical Research at the Palmer Center for Chiropractic Research in Davenport, Iowa. His experience includes private practice, serving as a teaching clinician at two chiropractic colleges, and as director of Palmer's Research Clinic. He has served as co-investigator on federally funded clinical studies including those conducted within U.S. Veterans Affairs and the U.S. Department of Defense health systems. He was co-principal investigator on a series of studies focused on integrating chiropractic care into a rehabilitation specialty hospital. Dr. Vining is lead or co-author on over 45 peer-reviewed scientific journal articles, two book chapters, and numerous other publications related to chiropractic care and education. Dr. Vining also holds a doctor of health science degree and is an active research mentor. In 2018, he received the Palmer College Outstanding Faculty of the Year award. He is also recipient of the 2019, American Chiropractic Association, Academician of the Year award.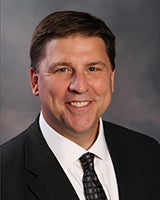 Dan Weinert, D.C., Ph.D., DACRB, (Main, '96) earned a B.S. in biology at Northern Michigan University and a M.S. in exercise science from the University of Massachusetts at Amherst. In addition, Dr. Weinert earned his Ph.D. in higher education at the University of Iowa. His dissertation research focused on factors impacting faculty innovation within higher education. Dr. Weinert is a graduate of Palmer College of Chiropractic's three-year sports and rehabilitation residency program and is a Diplomate of the American Chiropractic Rehabilitation Board.
Dr. Weinert has worked as a faculty clinician and taught several courses including physiotherapy, anatomy/physiology, biomechanics, biochemistry and immunology for Palmer College of Chiropractic. Administratively, he has served as the Department Chair for Diagnosis and Radiology, the Dean of Academic Affairs, and Vice President for Academic Affairs for Palmer. He is currently serving as the Provost for Palmer College. He oversees Academic Affairs and Clinic Affairs at the Davenport, San Jose, and Port Orange campuses. Dr. Weinert has authored several peer-reviewed publications.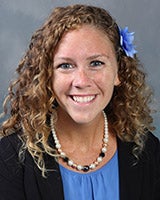 Breanne Wells, D.C., M.S., (Main, '15) currently works as an instructor in the Technique Department at the Palmer Main campus. She has had many research roles where she gained knowledge in many different subjects.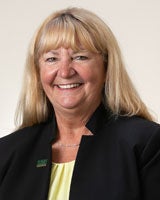 Susan Welsh, D.C., DACBSP®, (Main, '80) is now the President of the Florida Alumni Association at Palmer Florida.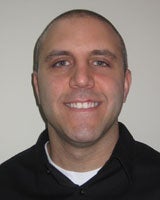 Jason Yusavage, D.C., DICCP, (Main, '99) earned his Diplomate in Chiropractic Pediatrics from the ICA Council on Chiropractic Pediatrics shortly after graduation. He currently owns Yusavage Family Chiropractic, P.C., A Creative Wellness Center in Olyphant, Pennsylvania.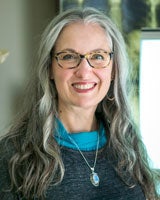 Elizabeth Zogg, D.C., is a graduate of Life University in Marietta, Georgia, where she earned her Doctor of Chiropractic degree in 1995. She is now the clinic owner and chiropractor at Zogg Chiropractic in Muscatine, Iowa.