Gain business experience as a Business Center Ambassador
The Palmer Business Center Ambassadors are a hand-selected group of highly motivated future chiropractic business professionals. Ambassadors provide an essential service to Palmer College of Chiropractic by serving as liaisons to current and prospective students, the community, alumni and business professionals. These students serve as the face and voice of the Palmer Center for Business Development (PCBD) and provide the community a look at what it is to be a Palmer professional.
As a Palmer Business Center Ambassador, each member is expected to be a significant contributor to the future development of the PCBD as well as the well-being and development of each Palmer student in their pursuit to become a member of the professional chiropractic community.
Expectations:
Complete a minimum of 4-7 hours per month of PCBD work-related projects
Attend mandatory meetings, held twice per month
Attendance at designated events (Career Fair, Homecoming, etc.)
Performs other duties as required
Must have a 2.5 GPA or higher and maintain the 2.5 or higher throughout the program
Benefits:
Gain experience in public relations (meeting people, public speaking, representing the college)
Be part of a dynamic, highly visible, customer-service oriented organization
Work with and learn from business professionals in marketing and entrepreneurialism
Broaden contacts among faculty, staff, students, administration, and business professionals
Possible travel opportunities to events with PCBD staff
This is a work-study position.
Meet the Business Ambassadors
Palmer Main Campus Ambassadors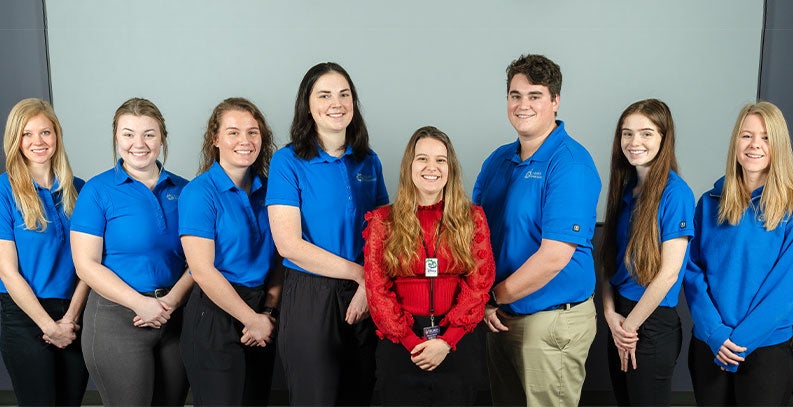 Palmer Florida Ambassadors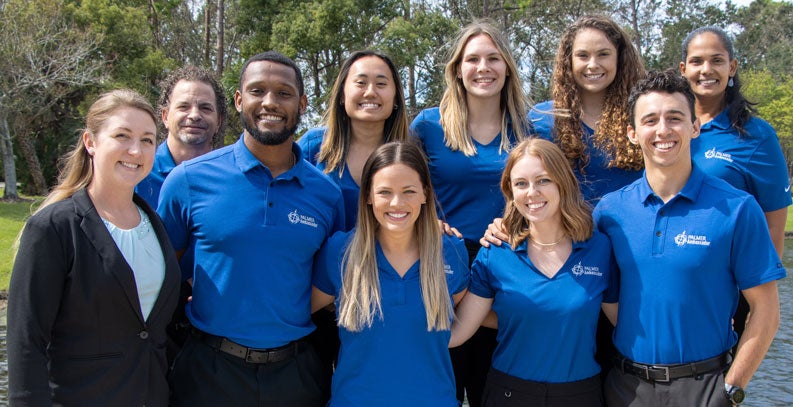 Palmer West Ambassadors