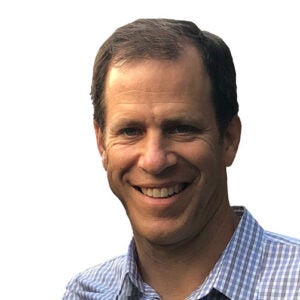 As part of the 125th celebration, we're bringing celebrated chiropractors from around the country to the Fountainhead to deliver continuing education courses.
We interviewed three of our keynote speakers to talk about what they're most excited about for the future of the profession; how the science, art and philosophy of chiropractic continues to inspire them; and what to expect from their presentations.
What are you most excited about for the future of the profession?
I'm most excited about the role chiropractic is playing, and will continue to play, in the advancement of movement health. Musculoskeletal health is probably the most important factor in living a normal daily life for most people. Even with a slight reduction in movement quality – like walking or putting on a shirt – most of us will recognize this immediately.
Chiropractors are in the perfect position to help guide the health field on what normal motion should be. The addition of movement screening and our ability to correct movement dysfunctions puts us all in a very exciting place for the future of health care.
How does the science, art and philosophy of chiropractic continue to inspire you to be a leader in the profession?
The philosophy of chiropractic remains front and center of everything I do. By restoring normal movement and allowing the nervous system and body to function as it was intended to, most people can live a happy and healthy life. We need to keep screaming this from the top of our lungs since too many people forget this simple philosophy.
What can attendees expect to take away from your presentation at the 125th anniversary celebration?
I'm excited to talk about the future of musculoskeletal care, from new assessments to new treatments, and how to apply these new tools to your current practice. We'll discuss how movement screening is being used by some of the biggest leaders in the health-care industry, including hospital systems and insurance companies, and what this means to your practice.
We'll look at technologies being utilized to capture movement and how to decipher what's important and what's not. We'll also talk about how to apply movement screening to your non-injured clients and open the door to sports performance.
Palmer College of Chiropractic is the first and largest chiropractic college in the world. Learn more about the College's 125th Anniversary Celebration at www.palmer.edu/125.
Posted on April 29, 2022 by Sarah Tisinger.