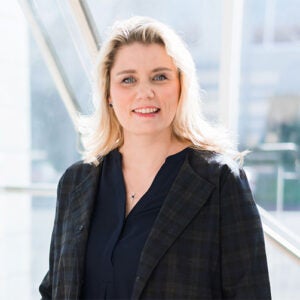 As part of the 125th celebration, we're bringing celebrated chiropractors from around the country to the Fountainhead to deliver continuing education courses.
We interviewed three of our keynote speakers to talk about what they're most excited about for the future of the profession; how the science, art and philosophy of chiropractic continues to inspire them; and what to expect from their presentations.
Below, hear from Sherry McAllister, D.C. (West, '96).
What are you most excited about for the future of the profession?
We're building our profession with new, excited chiropractors who are eager to optimize the nation's health with chiropractic.
How does the science, art and philosophy of chiropractic continue to inspire you to be a leader in the profession?
Growing awareness of chiropractic care is a key component to the future of chiropractic. In doing so, we must always be aware of how the science, art and philosophy is being portrayed to the U.S. population.
Research is a monumental part of developing awareness and the impact of chiropractic care. This research informs other health-care providers, legislators, politicians and consumers about why seeing a chiropractor is an excellent choice for their health-care needs. Showcasing the research builds further opportunities for chiropractic to be involved in a number of different venues.
Also, the art of our discipline is a unique value proposition and causes millions of Americans to vote with their feet and enter a chiropractic office with or without health-care coverage! Understanding and applying the principles taught to today's world creates opportunities for those who believe the answer lies in a pill. This is particularly important when combating the opioid crisis across the nation. The first-line approach must be a nonpharmacological approach, and no better option exists for patients than to learn and understand how the chiropractic philosophy supports this!
What can attendees expect to take away from your presentation at the 125th anniversary celebration?
A new generational movement is taking place where our youth want drug-free health care. Focusing on what we learn from surveys, research and cost analysis will bring us greater awareness as to how chiropractic is the answer to preventing injury and illness in the many years ahead. I'll share the latest research, national conversations and strategies to educate communities on the benefits of chiropractic care.
Palmer College of Chiropractic is the first and largest chiropractic college in the world. Learn more about the College's 125th Anniversary Celebration at www.palmer.edu/125.
Posted on April 29, 2022 by Sarah Tisinger.