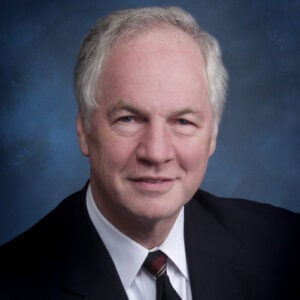 As part of the 125th celebration, we're bringing celebrated chiropractors from around the country to the Fountainhead to deliver continuing education courses.
We interviewed three of our keynote speakers to talk about what they're most excited about for the future of the profession; how the science, art and philosophy of chiropractic continues to inspire them; and what to expect from their presentations.
Below, hear from Scott Haldeman, D.C., M.D., Ph.D. (Main, '65).
What are you most excited about for the future of the profession?
Chiropractic is entering what could be the most important point in its history. The documentation that spinal disorders impact more than 1 billion people globally at any one time and, combined, are the no. 1 cause of disability worldwide makes this one of the most important, inadequately addressed global-health problems and an opportunity for a much greater role for chiropractors in the future.
How does the science, art and philosophy of chiropractic continue to inspire you to be a leader in the profession?
The advancement of chiropractic has been largely due to the emphasis on science and research. The art of chiropractic has been improving as it's guided by this research.
Compliance with evidence-based clinical practice has resulted in higher levels of recognition of chiropractic and the incorporation of chiropractors into multidisciplinary practices in the military, Veterans Affairs, sports and industrial health-care systems, as well as large managed-practice settings.
The importance of exercise, proper diet and other psychosocial interventions have always been part of the fundamental philosophy of chiropractic; now, these have been shown by multiple studies to be essential for maintenance of normal health.
What can attendees expect to take away from your presentation at the 125th anniversary celebration?
Attendees will be more aware of the positive changes that have been part of chiropractic history and led to the current level of acceptance and increasing prestige of the profession. They'll leave with a better understanding of the forces impacting the future of chiropractic and the tremendous opportunities that lay ahead for the profession if it builds on the lessons it's learned over the past 125 years.
Posted on April 29, 2022 by Sarah Tisinger.