Zacariah Shannon, D.C., MS. spent 2¾ years as a post-doctoral research scholar at the Palmer Center for Chiropractic Research under the mentorship of Drs. Robert Vining and Cynthia Long. He was supported by an NIH Administrative Supplement from September 1, 2018-August 31, 2020 under the VERDICT grant (Veterans Response to Dosage in Chiropractic Therapy; UG3/UH3AT009761).
His primary work was working with the team to develop a decision aid for VERDICT and training study clinicians, resulting in four publications. He also had the opportunity to conduct a qualitative research project under the mentorship of Dr. Stacie Salsbury that resulted in one publication. He is now a full-time graduate student working on a Ph.D. in Epidemiology at the University of Iowa in Iowa City, Iowa.
Publications
Long CR, Lisi AJ, Vining RD, Wallace RB, Salsbury SA, Shannon ZK, Halloran S, Minkalis AL, Corber L, Shekelle PG, Krebs EE, Abrams TE, Lurie JD, Goertz CM. Veteran response to dosage in chiropractic therapy (VERDICT): study protocol of a pragmatic randomized trial for chronic low back pain. Pain Med 2020;21(S2):S37-S44.
Vining RD, Shannon ZK, Salsbury SA, Corber L, Minkalis AL, Goertz CM. Development of a clinical decision aid for chiropractic management of common conditions causing low back pain in Veterans: results of a consensus process. J Manipulative Physiol Ther 2019;42(9):677-693.
Vining RD, Shannon ZK, Minkalis AL, Twist EJ. Current evidence for diagnosis of common conditions causing low back pain: systematic review and standardized terminology recommendations. J Manipulative Physiol Ther 2019;42(9):651-664.
Vining RD, Minkalis AL, Shannon ZK, Twist EJ.  Development of an evidence-based practical diagnostic checklist and corresponding clinical exam for low back pain. J Manipulative Physiol Ther 2019;42(9):665-676.
Shannon ZK, Salsbury SA, Gosselin D, Vining RD. Stakeholder expectations from the integration of chiropractic care into a rehabilitation setting: a qualitative study. BMC Complement Altern Med 2018;18(1):316
Contact Program Coordinator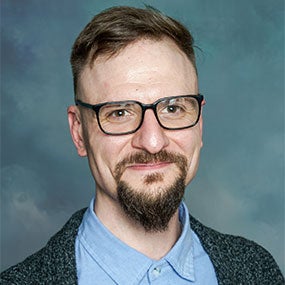 Zachary D. Almquist, MA
Manager of Research Programs
zachary.almquist@palmer.edu
research-programs@palmer.edu
800-682-1625
Posted on April 7, 2022 by Sarah Tisinger.